About the People at Wimmer Horizon
Wimmer Horizon is run by three Partners Sanjeev Lakhanpal, Dr Paul Netherwood and Per Wimmer. Each of the partners has had well over 20 years experience in the financial sector and fund management business. They are supported by a team of quants, software engineers, technology specialists, operations staff and traders.
Sanjeev Lakhanpal – Partner
Mr. Lakhanpal is a founding Partner of Wimmer Horizon LLP (formerly Beach Horizon LLP) with responsibilities for trading, investment management and research for Horizon. Mr. Lakhanpal was responsible for the inception and design of the Horizon trading model. Until 2005 he was also a Senior Trader at Beach Capital Management Limited. Before joining Beach Capital Management Limited in 2000, Mr. Lakhanpal was the Trading Manager at CA Investment Advisers with additional responsibilities for trading system research. Mr. Lakhanpal started his career at AHL (now part of the Man Group plc) as a Data Engineer in 1992. He then joined the Trading Department and later became Trading Manager.
Mr. Lakhanpal had a number of roles including responsibility for the execution of fund trades where assets under management were in excess of $5bio. He founded Beach Horizon in 2005. Mr. Lakhanpal has a BSc(Hons) in Physics from King's College London and an MSc in Finance from Brunel University.
See posts and articles on

Dr Paul Netherwood – Partner
Dr Netherwood is a founding partner of Wimmer Horizon LLP (formerly Beach Horizon LLP) with responsibilities for investment management and research for Horizon. He was responsible for designing and building the Horizon trading model and systems.
He has over 25 years' experience in designing and building trading systems and large-scale risk management systems in a number of investment banks. Prior to founding Beach Horizon in May 2005, Dr Netherwood was at Beach Capital Management from 2001 where he was responsible for building systematic trading systems. Paul started his career at AHL (now part of the Man Group plc) in 1993 where he was involved in trading system development. He later moved to Nomura to build risk management systems. Following that, he was Chief Architect at a risk management software house responsible for building Credit Risk Management systems for Deutsche Bank. He has also worked in the defence sector building weapons guidance systems and on the Human Genome Project building robotics systems.
Dr Netherwood has a number of research interests including AI, machine learning, data science, computer science, crypto currencies and Quantum Computing. He has a PhD in Pattern Recognition and a BSc (Hons) in Computer Science from Kingston University London.
See posts and articles on

Per Wimmer – Partner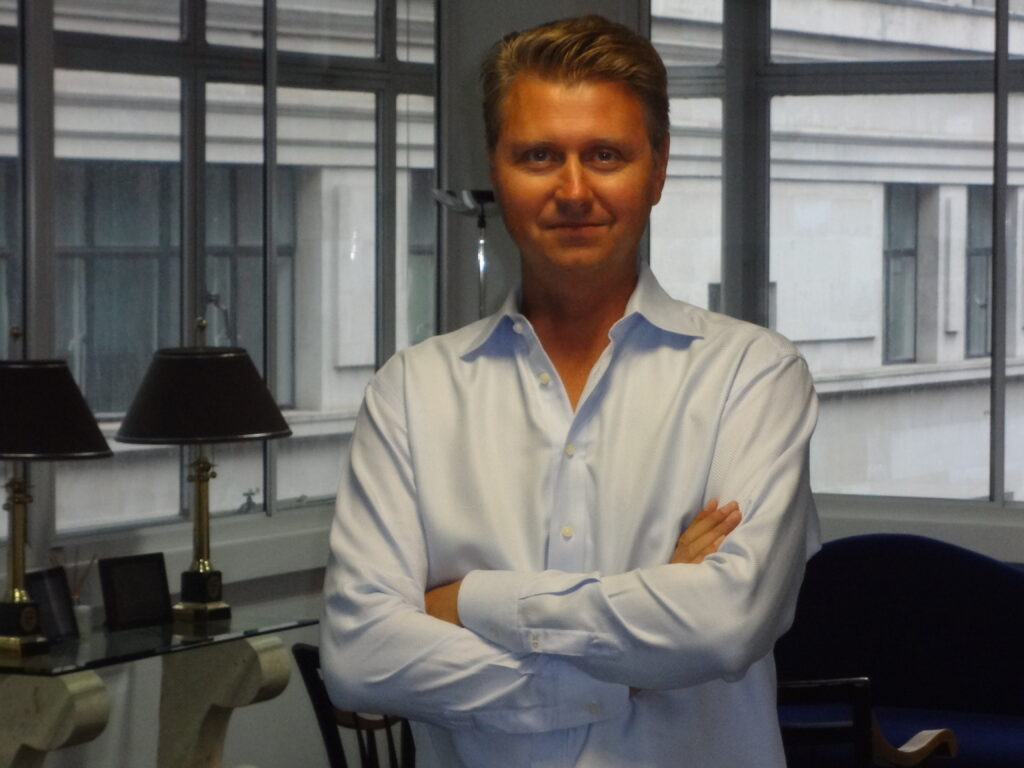 Founder of Wimmer Financial in 2007, and of Wimmer Family Office in 2011, Per is an experienced investment banker with extensive network of institutional accounts and other sources of private capital.
Prior to founding Wimmer Financial, Per Wimmer was an equity advisor at MF Global / Man Securities, formerly part of the USD60bn asset manager, The MAN Group. Per Wimmer also worked at Collins Stewart in a similar equity advisory capacity. From 1998 to 2002 he worked in New York and London for Goldman Sachs & Co. Per left the investment bank as Executive Director for Institutional Sales of European Equity products advising Scandinavian-based financial institutions. Per became a Partner of Wimmer Horizon LLP (formerly Beach Horizon LLP) in January 2019.
Per holds a Master of Public Administration degree from Harvard University with concentrations in business, finance and international relations. Per also holds a Master of Laws degree from the University of London and B.A. / M.A. degrees in law from the University of Copenhagen.
Per Wimmer is expected to be the first private Dane in space, where he is currently signed up on Sir Richard Branson's Virgin Galactic and thus, is one of the astronauts on SpaceShipTwo. Having completed all of his space training, he is awaiting the completion of the rocket vehicle test programs after which he will launch into space. The goals of Wimmer Space are to get Per Wimmer through extreme adventures, including space and, in the process, to inspire children to live out their dreams – whatever they may be and to encourage their interest in space and science.
Within Wimmer Space, adventure travelling has taken Per Wimmer to live with the Indians of the Amazon rainforest, skiing at the highest skiing facility in the world at 5.500 m in Bolivia, visited 80 countries, and on October 6, 2008, he wrote world history, together with Ralph Mitchell, by successfully completing the world's first tandem sky dive over the highest point on Earth, Mount Everest.
Find out more on www.wimmerspace.com